Selecting Audio at Audacity: Whether you are feeling tired, looking forward to refreshments, or yearning for an escape, listening to good music is always an excellent choice. A soul-soothing song or an engaging narrative is a good relaxation plan; however, it is imperative to ensure that the audio you are listening to is of good quality. The mixing or sound engineering, to be precise, needs to be done in a professional manner to ensure that one can obtain relaxation or comfort from soothing audio.
Pre-requisites for good audio 
Here are some of the essentials if you are looking for good audio:
Be aware of the disturbing sounds– One cannot choose audio that presents unnatural sounds, such as a hum, buzz, hiss, microphone reflection, or keyboard click. These disturbing sounds destroy the quality of audio, leading to an unpleasant listening experience
Choose the right microphone– One needs to invest a high quality microphone, as it forms an integral part of the audio. Dynamic microphones are one of the best choices; however, many other types will also allow for high quality audio recording.
Use a good recording studio– It is important to choose an appropriate recording studio. It must contain all the necessary equipment to ensure proper recording of the audio. In tandem the studio must be well-manageable and well-equipped.
Keep noises to a minimum– While you record audio; remember to keep noises such as fans, refrigerators, phones, and cars to the minimum. These sounds distort the audio and harm its quality.
Edit, and launch– Once you have constructed audio, work on proper editing. You need to ensure that the editing is done to avoid any other noise or sound in the audio.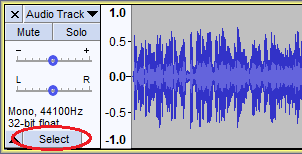 Get a good sound engineer on board!
Sound engineers are essential to good audio. They work on every detail of audio to produce heart-warming, human-connecting, tracks. It takes a tremendous amount of effort and time to construct audio that is very enjoyable. A good sound engineer with the right skills and knowledge gives shape to a raw song, transforming it into soulful music. All the necessary elements require to produce good audio are catered to, worked upon, and implement by perfection by a sound engineer.
If you are looking to select high quality audio, remember to measure the quality by the following:
Examine all the necessary elements required and work on the loopholes to produce fantastic audio.
The quality of the audio must be a priority when selecting one. Avoiding unnecessary noises, choosing a good microphone, and recording in a well-equipped studio are some of the basics before you produce and select an audio.
The audio should be soothing and devoid of any unwanted noise and make the listeners happy.
Audio is a medium of relaxation, rejuvenation, and happiness. So, be careful when selecting and remember to get a good sound engineer on board! Click here for learn more..
Read more articles.